Social Media
Principles of market development and establishing communication.
when everyones on the phone!
We live in a world where news is spread at the speed of light through social media, and they can often have a significant impact. This shows that informal relationships on social networks have a lot of power and potential.
Social media users have the ability to categorize information, but generally, they use these platforms for leisure and want to spend some of their relaxation time there. In other words, they activate their processing capabilities during a break. Therefore, if they come across an interesting topic, they will be attracted to it and understand it.
The categorization of users based on the type of social media is as follows:
Instagram:
The most popular image-based social network that easily connects with its audience is Instagram. According to statistics from 2019, the app has 44 million Iranian users, which is incredible and has the highest number of users compared to other social networks.
Users on this platform engage in leisure activities, content creation, quick access to domestic and international news, learning, and many also fulfill their needs by encountering a product or service.
Running various advertising, content, and educational campaigns along with well-designed gamification has an excellent feedback for your Instagram network.
linkedin:
LinkedIn is a platform for business owners and professionals, and it operates professionally in this field. On LinkedIn, you can have conversations with customers or experts in various fields. Users of the platform do not use it for entertainment or passing time, but rather they all work purposefully.
The type of content, the way of sharing, and communication methods are slightly different. On LinkedIn, you can build strong and efficient connections, have personal branding or personal branding, read different opinions about various topics (it is a way to conduct market research), and find job opportunities and special and new offers.
Youtube:
Since its launch in 2005, the social media platform YouTube has become a completely modern media source that currently reaches over one billion subscribers with more than 2400 channels. According to Alexa's website ranking system, this social network is ranked second in global website traffic.
Content marketing based on video content has significant investment value, and YouTube has emerged as a key player in this field. The close relationship between YouTube and the Google system provides a social platform and influence for marketing and commerce. Therefore, it has created a very suitable structure for launching video marketing. Creating and producing video content and publishing it on YouTube is an unparalleled way to strengthen and validate online businesses.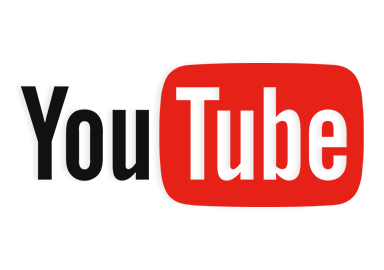 The Importance of Developing Businesses on Social Media:
The power of informal relationships is so great that it can change the way a business plan is executed. We should not overlook this power because it can expand the level of a business's communication, reach new customers, retain current customers more satisfactorily, and also provide a smoother and cheaper path for marketing and introducing products and services with the potential that exists on these networks. These advantages, along with time-saving in achieving business goals, are what we want to achieve.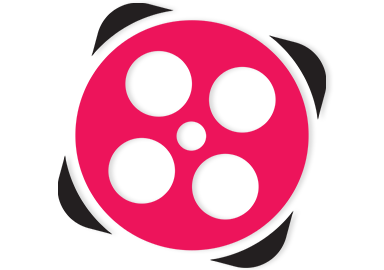 Aparat
Aparat is a platform similar to YouTube but entirely Iranian. Its video content system is designed and controlled based on Iranian culture, providing the groundwork for video marketing in Iran.
According to published statistics in the first three months of 2020, 45 million unique users have watched Aparat's website. This statistic indicates a suitable platform for businesses to participate in and carry out high-yield digital marketing methods.
Facebook
Facebook is one of the oldest social networks and has the ability to establish appropriate communication with foreign markets. Facebook's connection to other social networks provides the opportunity to upload suitable content for them.
Facebook is one of the most popular social networks widely used throughout the world, which is a positive advantage.
Pinsterest:
Pinterest is one of the latest social networks based on images that has gained a lot of attention and has become one of the poles of image publishing in the world.
Pinterest considers itself a "virtual pinboard," which is entirely appropriate and relevant, unlike most descriptions that websites provide. Pinterest is a suitable place to share high-quality images that others may also need. If your business deals with images, Pinterest will be a suitable space for your activities.
an article about the relationship between websites and social networks:
As mentioned, social networks have a much larger audience. Why? Because a user can easily access the network by installing an application and use its content and information generated, and when they get tired, they simply close it. Therefore, the presence of users on social networks, especially Instagram, is very high.
Obtaining electronic symbols, providing more information about the type of collection, type of activity, certificates obtained, certificates of appreciation, and clear contact information, including address, phone number, email, and also providing other social media addresses on the website, are very useful.
To see the full article, click on it.
How Should Social Media Activites be:
With years of experience in business activities in the virtual space, Binna Informatics provides services related to social networks along with website design services to provide a comprehensive package of growth and activity areas for businesses to expand their market and reach new customers. The most important aspect of this package is updating business methods with digital tools.
The events covered by this package include:
Analyzing the target audience of the desired business and producing content suitable for the personality of the audience.
Content production is one of the main pillars of being present on social networks. Binna Informatics is proud to have the capabilities and experience to produce content from scratch to 100. This content includes exclusive and periodic photography and videography, content design based on the standards of each social network, template and layout design, various infographics, and more.
Designing and organizing a content calendar that illuminates the path as a roadmap.
---
To receive consultation regarding social media management, please contact us at +98 21 8880 7724.