This is a limitless connection
This has made it possible for us to communicate and make appropriate decisions regardless of geographical limitations. Wherever we are in the world, we have access to the internet, which means that we have the key to enter the world of online education and borderless communication.
for this connection no programs are needed!!!

One of the important advantages of this service is full support for the Persian language and no need to install additional applications. It is also available on all devices with any operating system such as Android and iOS, making it possible to participate in this system. Ease of use is the main feature of this system.
the online communication and education system is available both simultaneously and unsimultaneously
It should be noted that online communication and education platforms will be launched according to the necessary conditions, including required memory and hardware and the number of active users
Download Bina online Learning Guide
---
For more information and to obtain implementation conditions and possibilities, please contact us at +982188807724!
To run the demo version, please fill out the following form: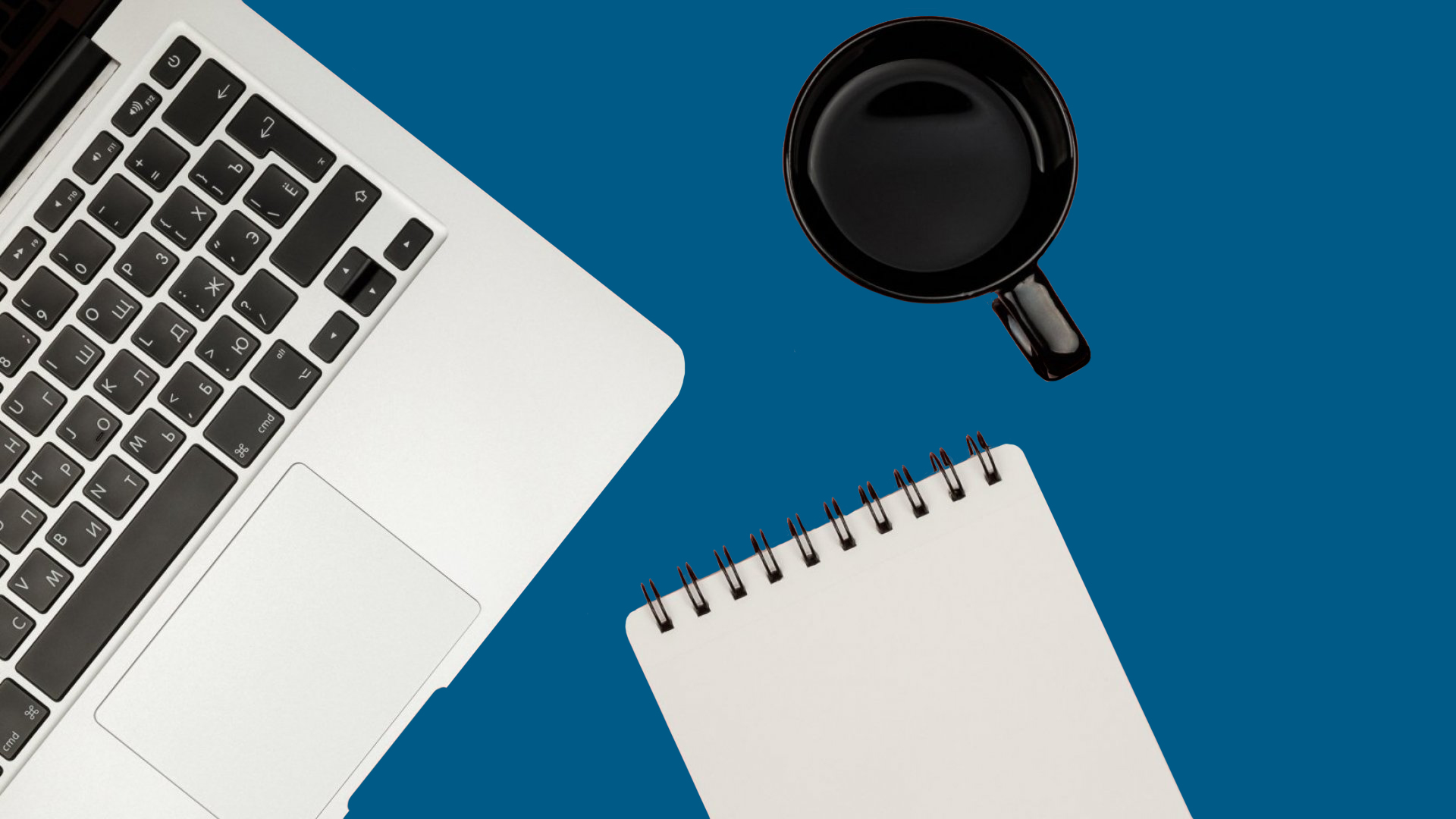 It should be noted that issuing a invoice will be calculated based on the type of your request and the number of system users.
The features of the online learning system include:
The features of the online learning system include:
Full support for the Persian language
The ability for participants to join using either Android or iOS without the need to install software
Real-time audio and video communication from anywhere in the world
Recording of events in HD quality with automatic compression of the final file
HD playback quality
User message publishing management capabilities
Advanced tools for conducting exams and surveys
The ability to use the Q&A mode to display user questions.
The application of online learning system

Online Learning
Conducting online classes and teaching in a virtual space.

Web Confrence
The possibility of holding a web conference in a virtual space to advance business and educational matters.

Webinar Hosting
Hosting a webinar with the possibility of attendees and participants being present simultaneously.
Special services of the online Learning system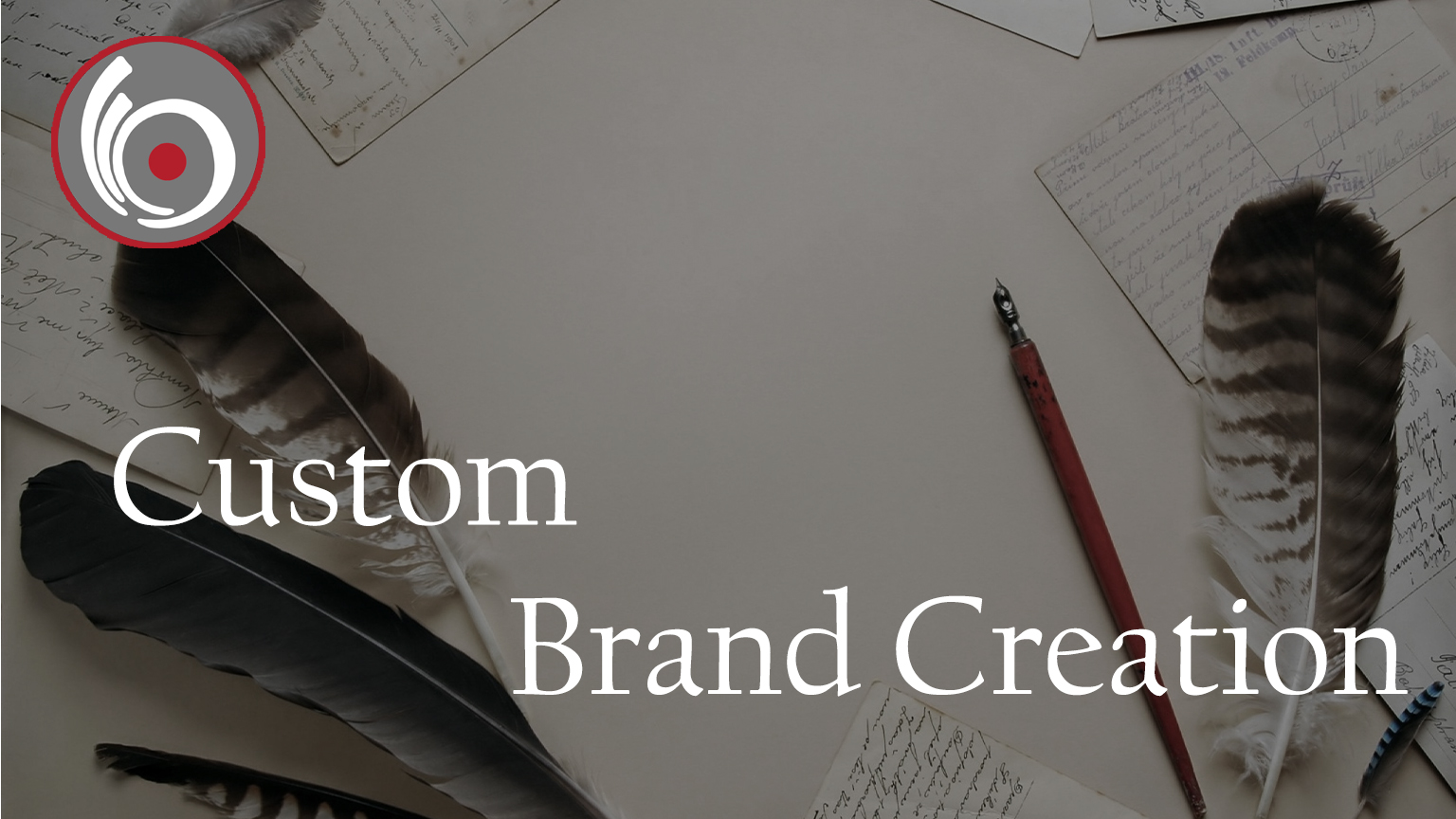 Use your logo and colors to appear in the online communication system environment.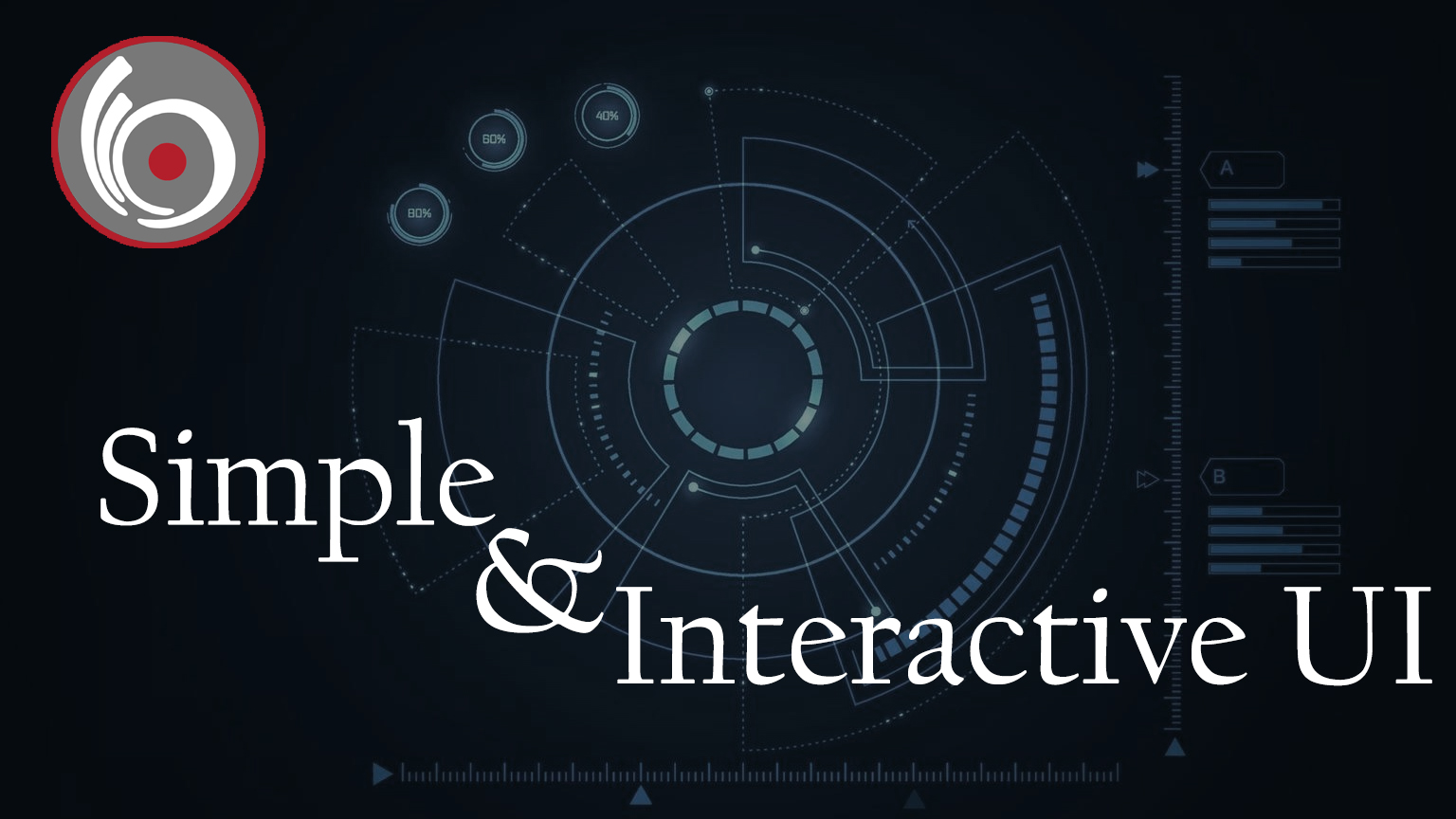 The user interface of the online Learning platform makes everything accessible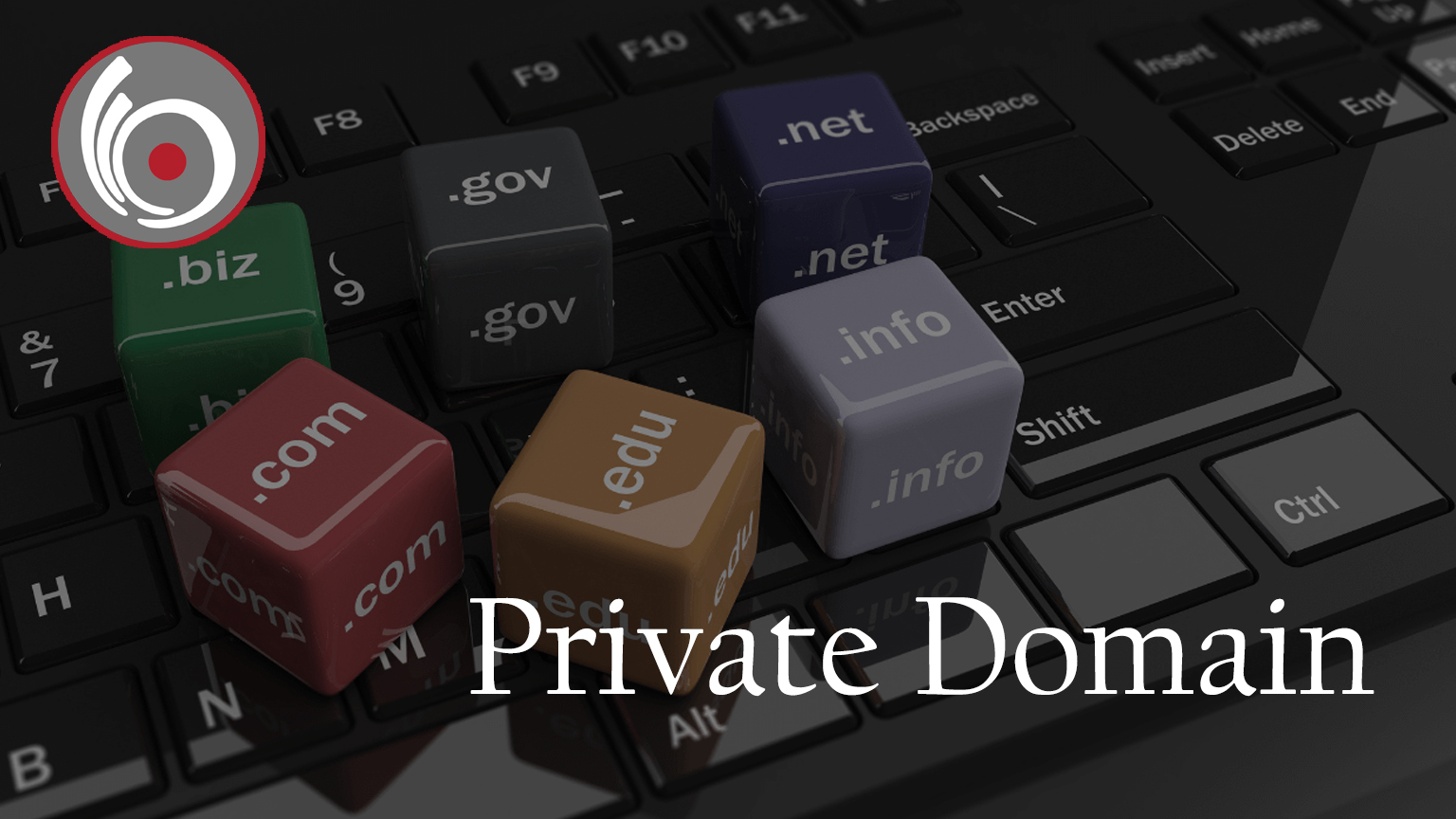 Hold all events on your own
dedicated domain.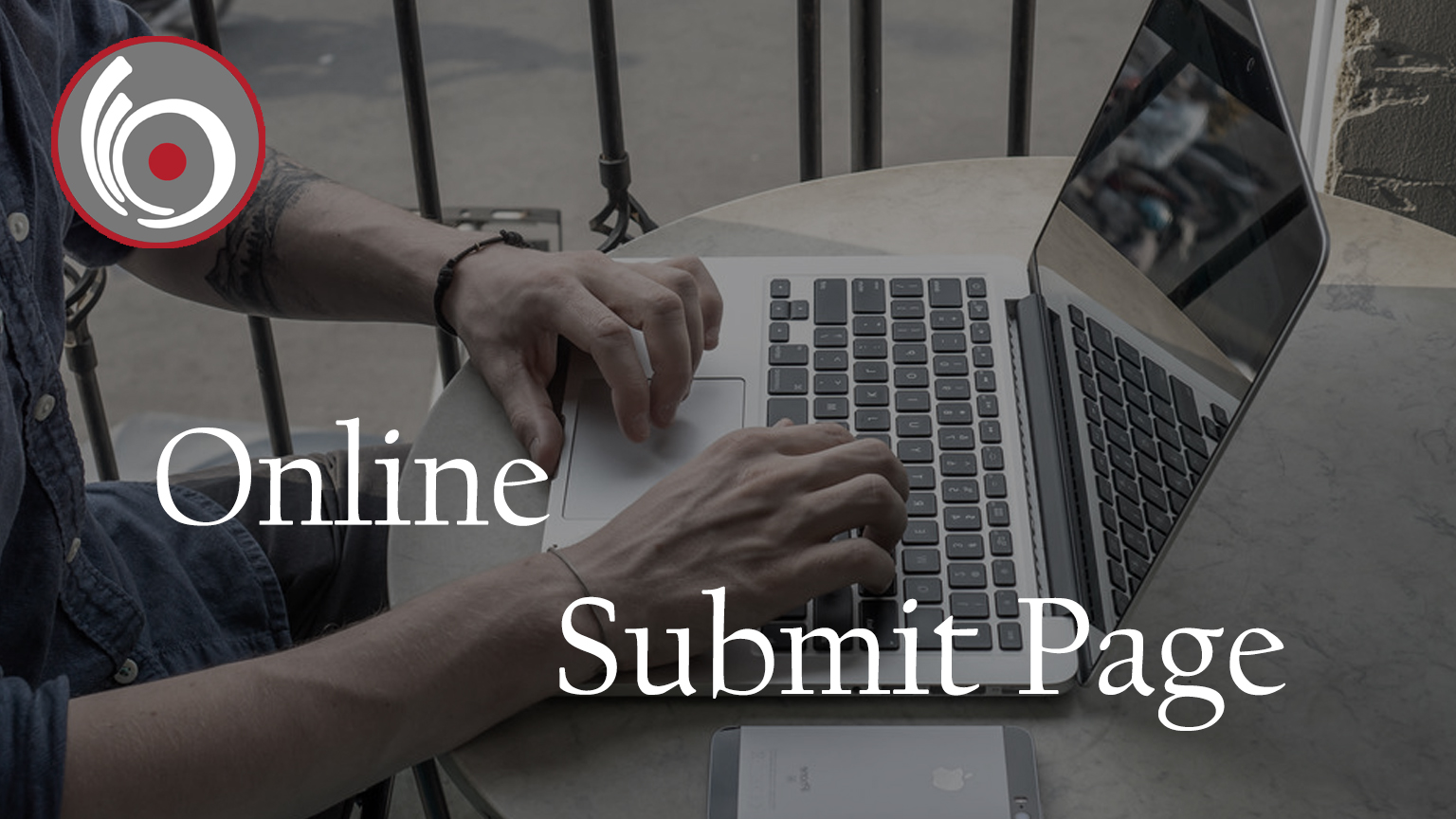 Custom design of the login and registration page for you.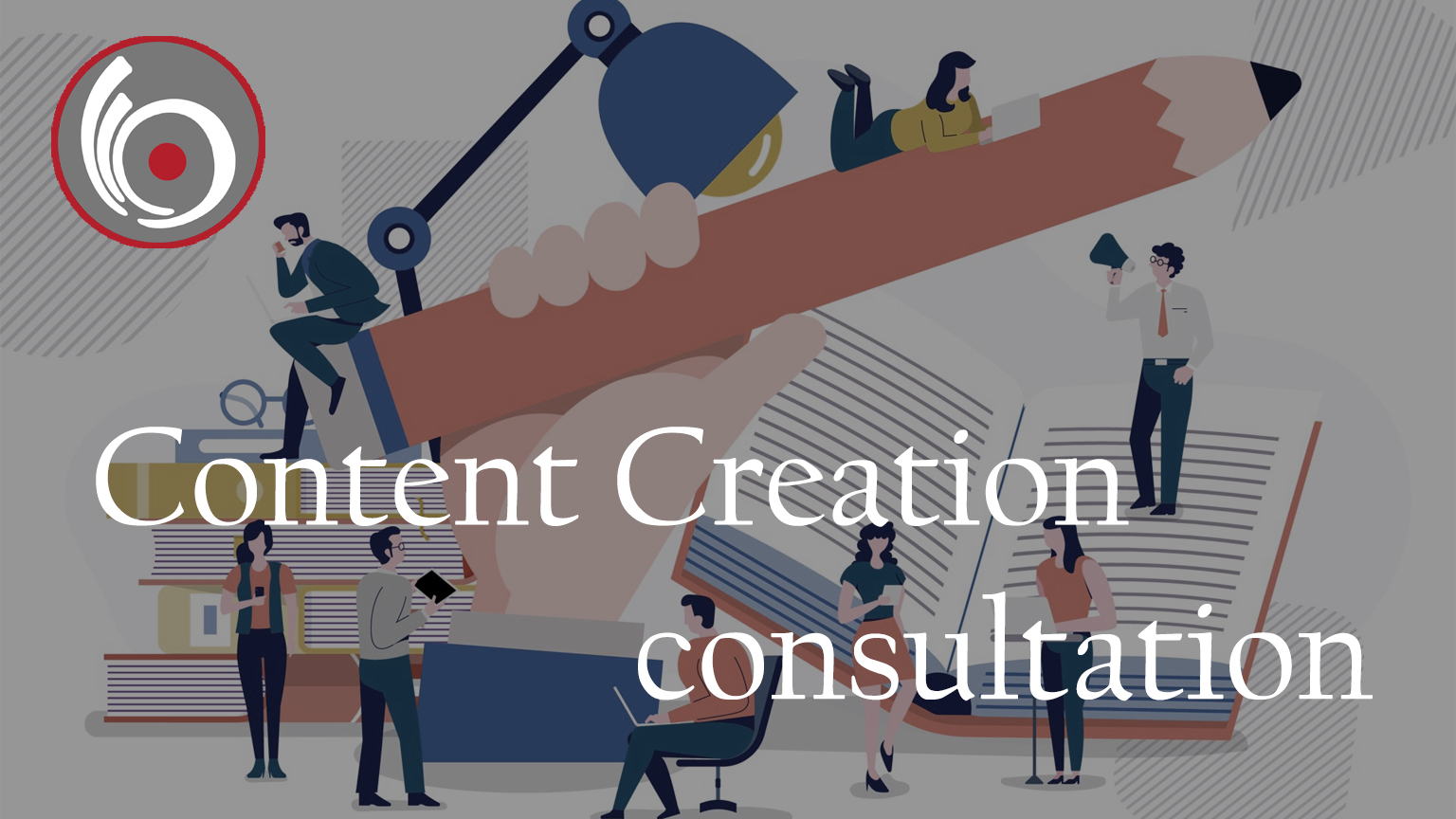 You will be guided in producing specialized content
Direct user support during online event hosting.
Get acquainted with the online learning platform environment simultaneously!
First Page
When you first enter the online learning system, you will be faced with the following page.
This page represents your presence with a specific name which you will use throughout all events with this name. Below are some of the features of the online learning system that are easily accessible, including:
Typing capabilities in chat and using emojis
Microphone for negotiation and conversation
Webcam for video communication
Public and private chatting with users
Smart whiteboard
Desktop sharing
Conducting exams and surveys
User grouping capability.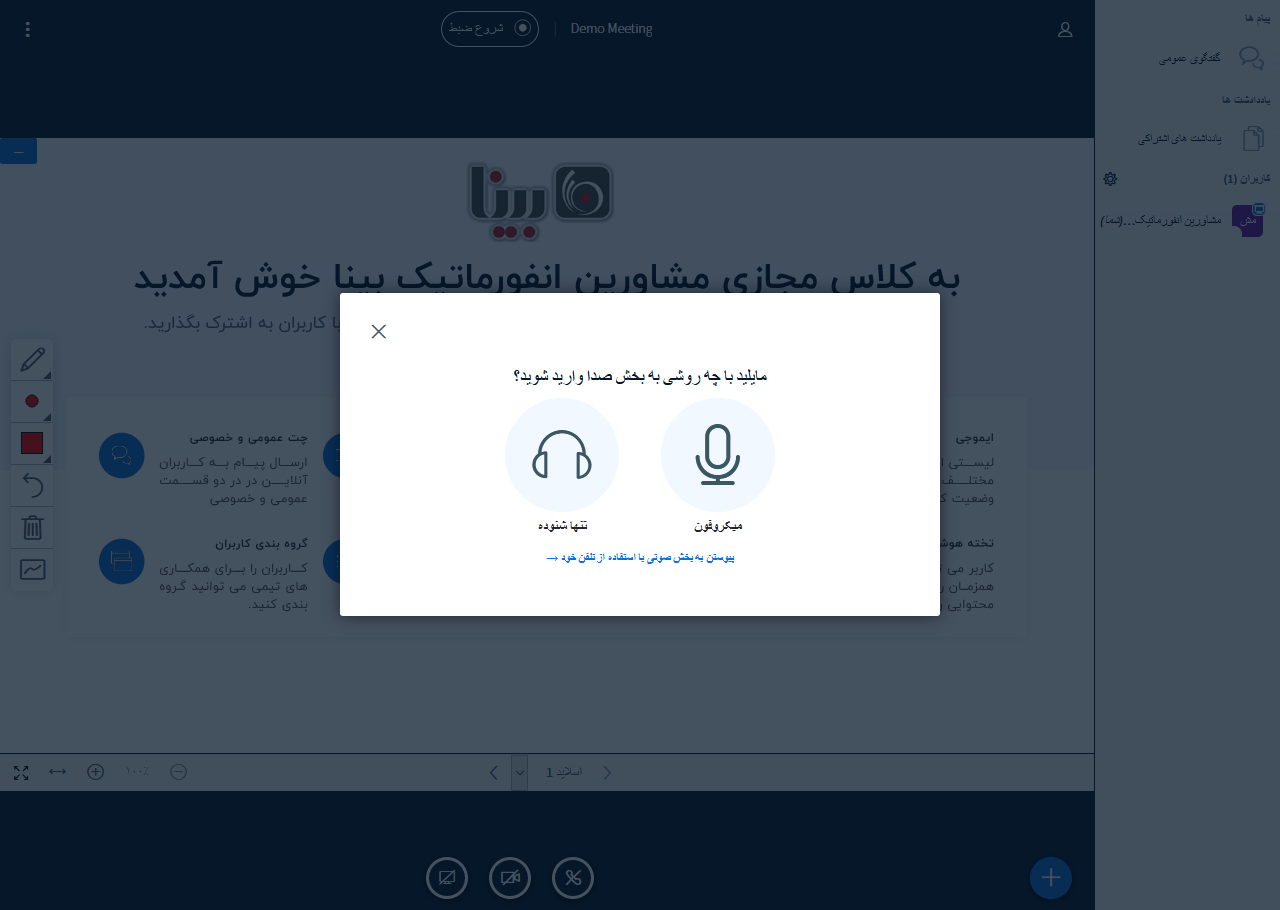 Listener or Speaker

After entering the homepage, you can choose whether to only listen or have a mutual conversation. If you choose either option when entering, don't worry about continuing the event because you can change it at any time.
Entering Main Page
The event homepage includes a presentation section (in the form of presentation files or presenter images), a public and private online conversation section, and a list of participants. In addition, in the margin of the image, the name of the event, the event recording button, and features such as using webcam and desktop are also accessible.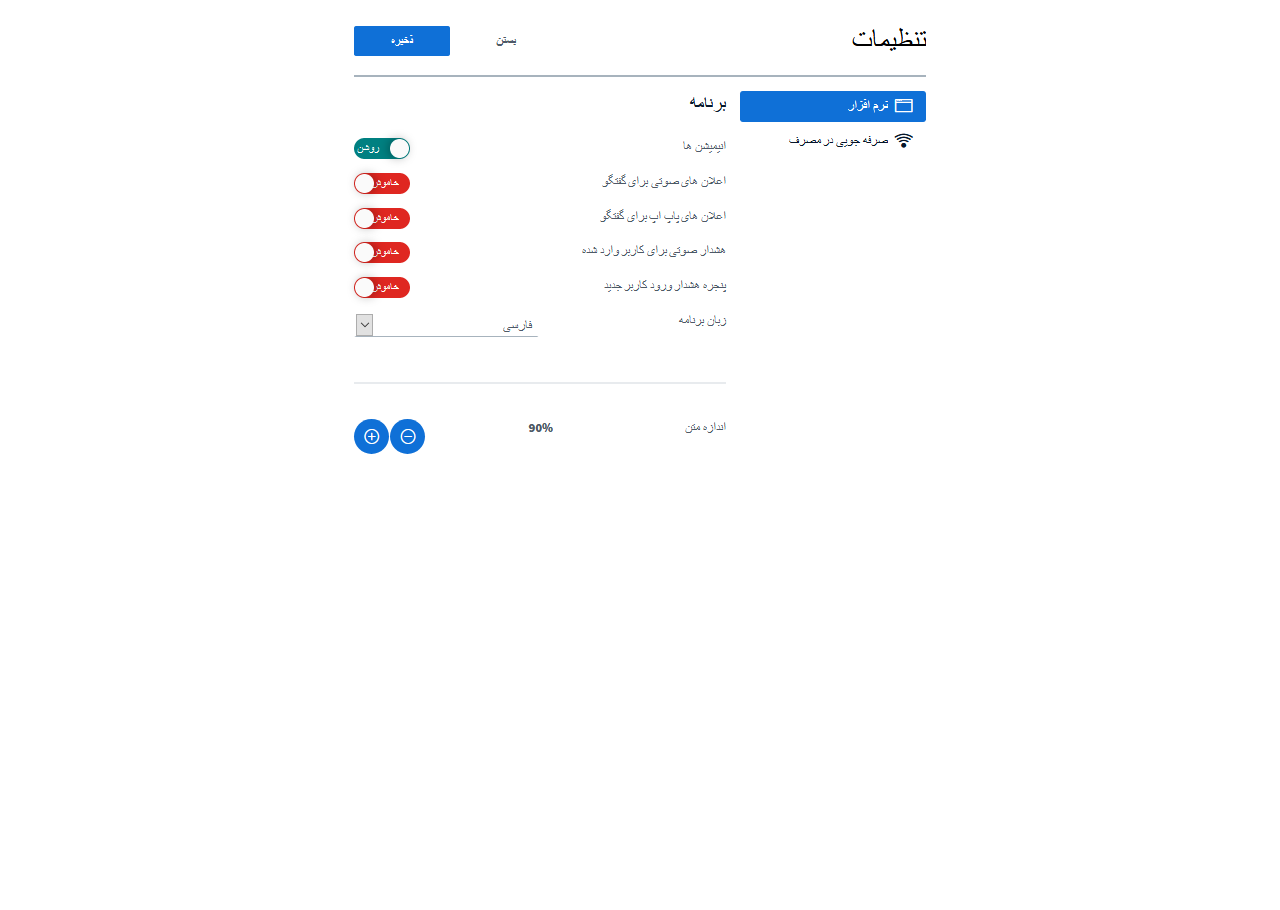 Software Settings
Please set the software language to Farsi in the settings and take full advantage of the Farsi language environment. Also, limit or grant necessary access to participants, such as requesting to speak, raising hand to participate, alerting new users' entry, and using animations. Additionally, use an appropriate font size for your page.
Spendless Internet Traffic
To reduce internet data usage, you can take necessary controls. Act according to your bandwidth.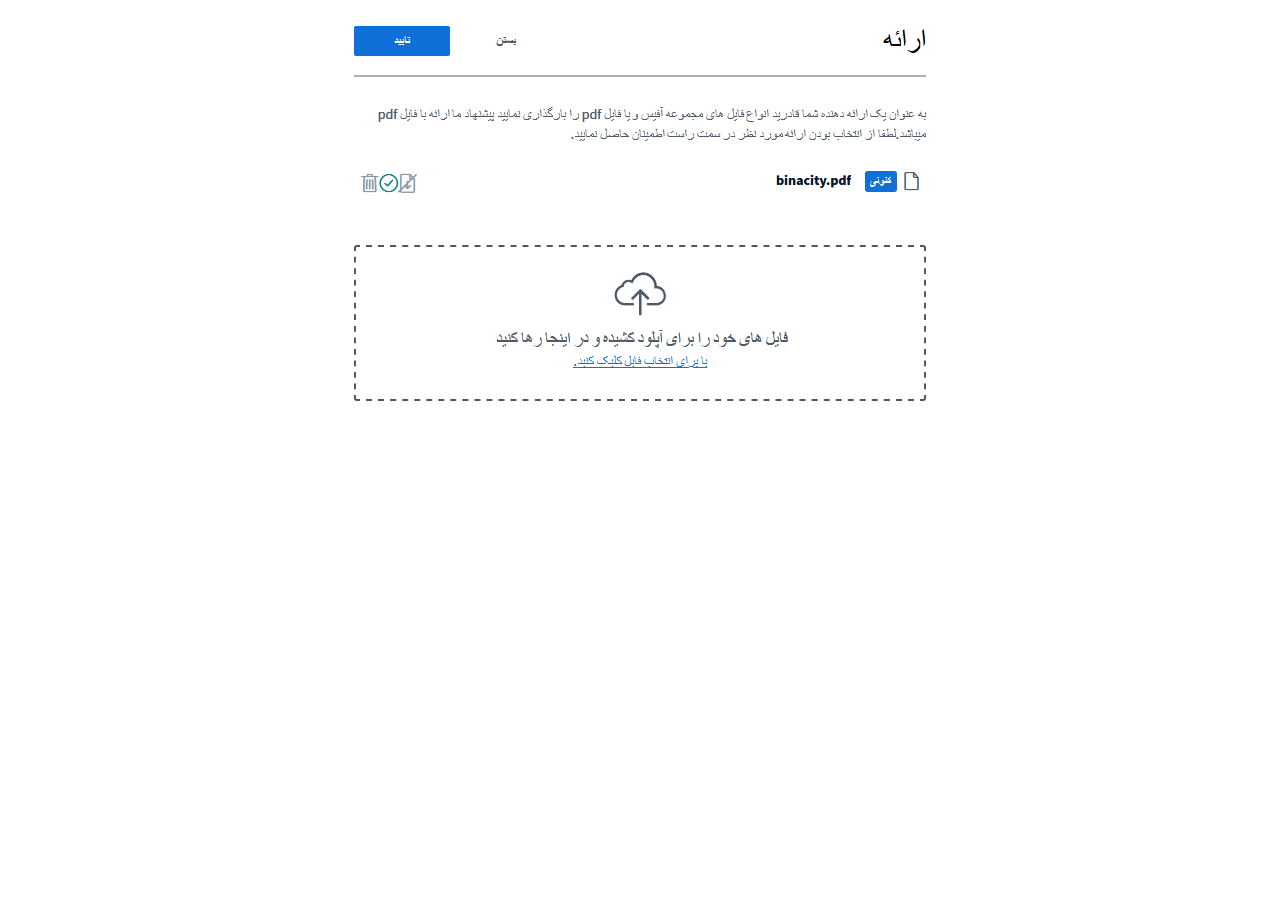 Submit Files

Upload the file you want to present, place it on the presentation page, and proceed with your presentation.
Use Webcam

To use your webcam, you need to make the necessary settings. These settings include the permission to use the webcam and adjusting the video recording quality, which can be set to HD or lower depending on your bandwidth. Choose this section according to your bandwidth.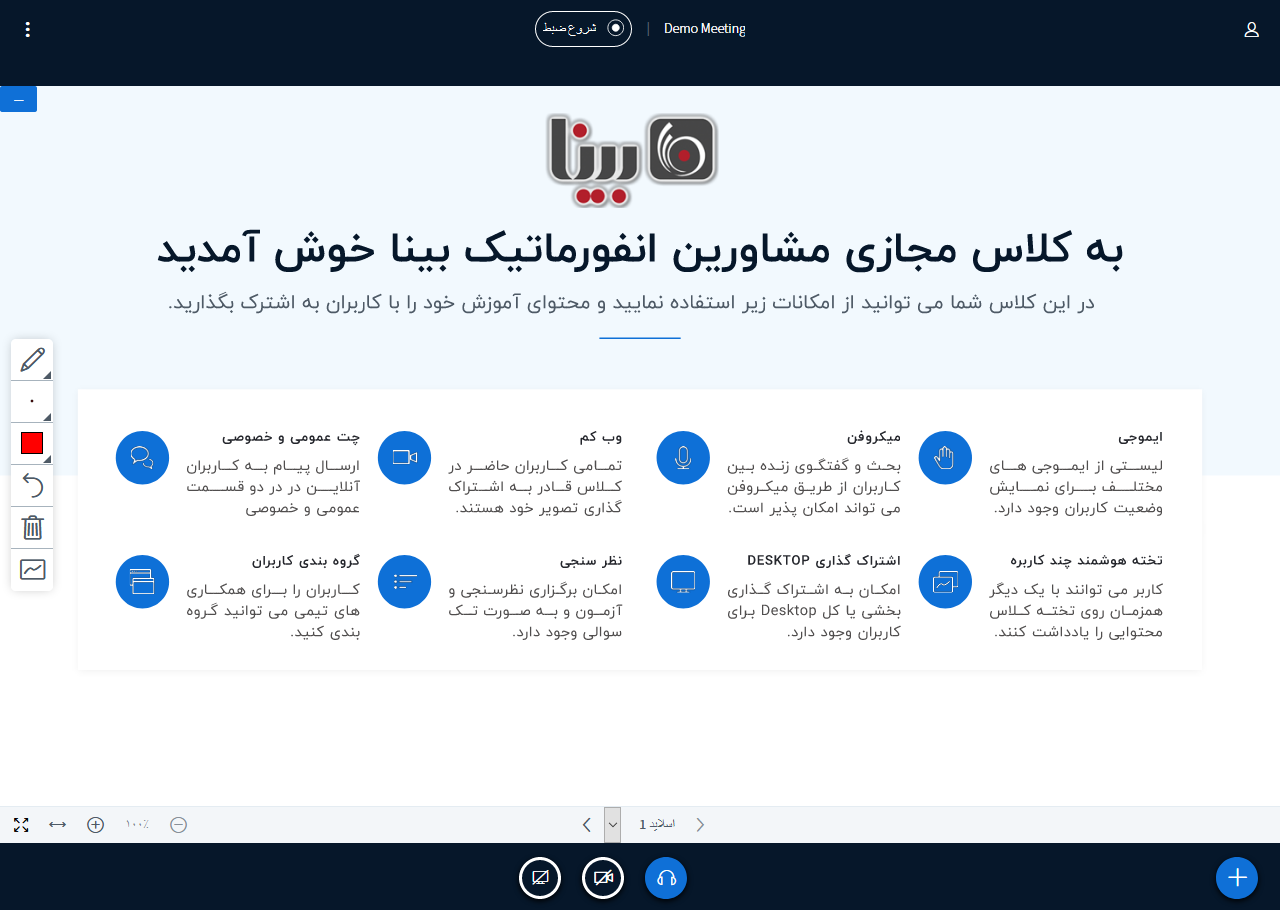 Use the Entire page

To have better control over your presentation, make full use of the entire page with more details.
Online chit chat

You can chat online both publicly and privately with any user.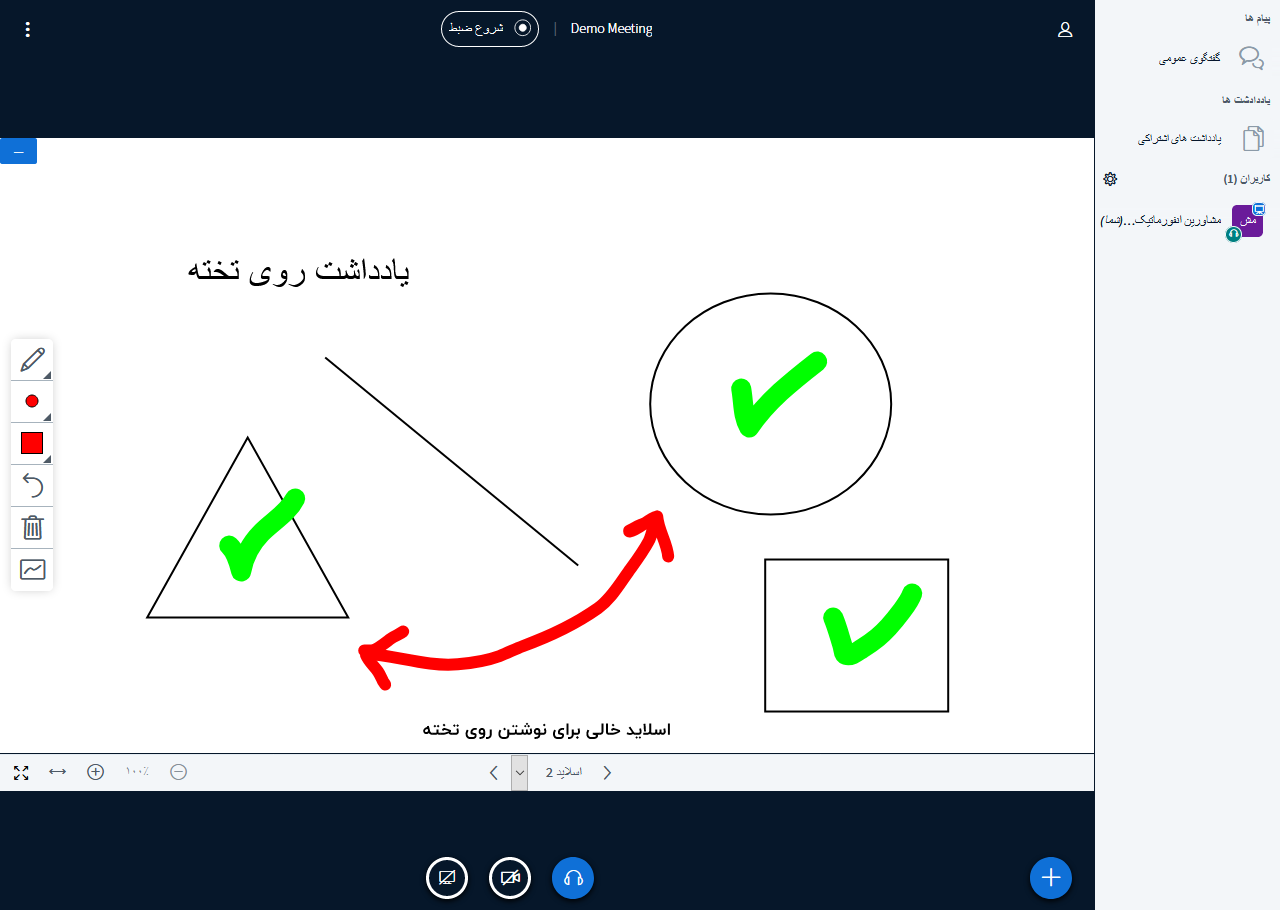 Smart White Board
On the smart and whiteboard, you can type, draw geometrical shapes, use markers and pens, and take full advantage of it.
Shortcuts

Keyboard shortcuts help you use online learning system features more easily.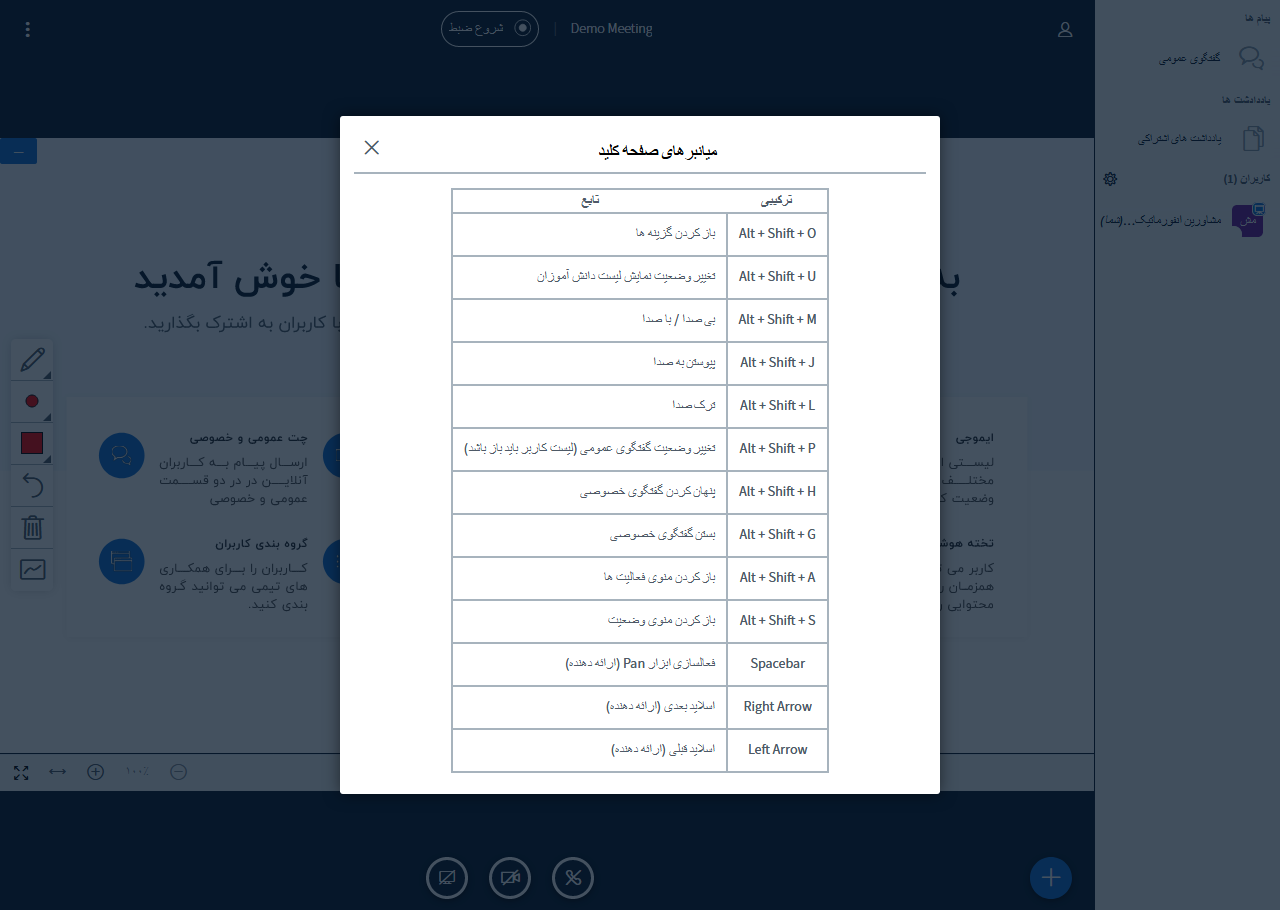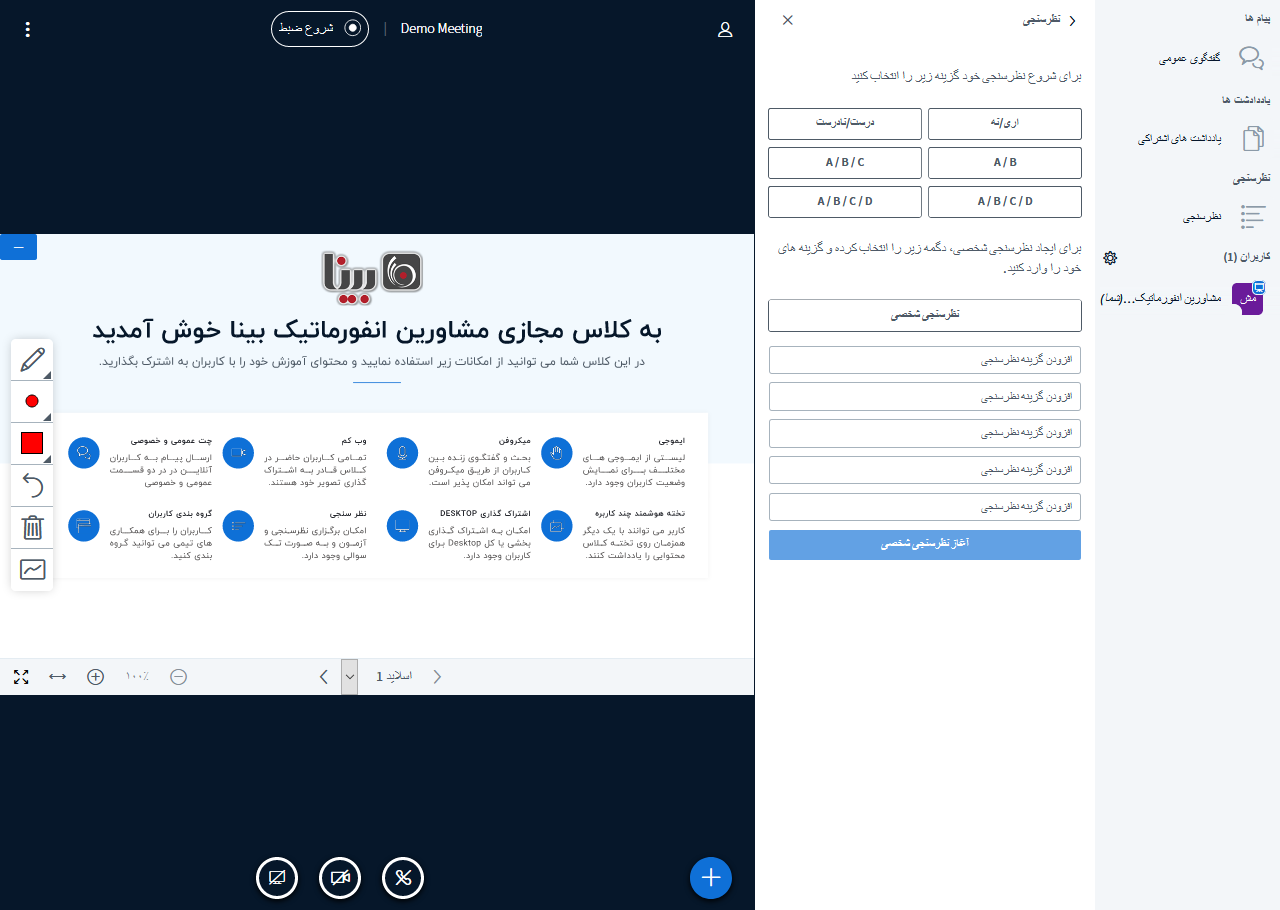 Online Learning

Pose questions and present them as single questions. Use this method to conduct exams.
Video Files

If you want to share a pre-prepared video file for viewing, simply enter it in the external video sharing section. It will be displayed.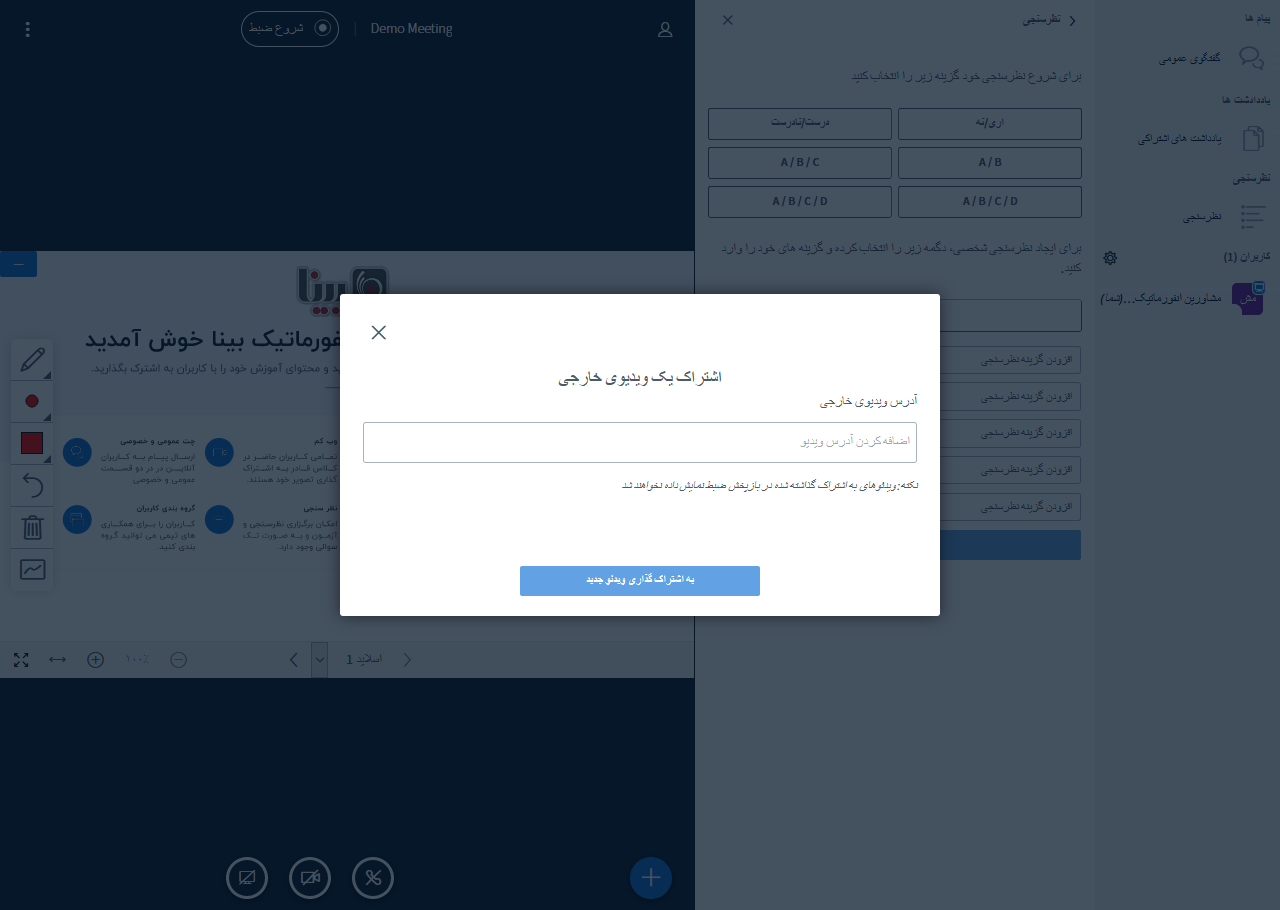 The tools available on this platform to help you include:
Audio and video communication:
You can have audio and video communication with your participants according to the purpose of holding the online event.
Record your events and store them in the cloud.
You will have the necessary space for storing videos.
Ability to use various file types:
You can use various files such as slides, videos, etc. in your event.
Share your ideas with participants through the whiteboard.
Ability to share your computer desktop screen.
Users will stay in the waiting room until the event environment is ready, and they will automatically enter after readiness.
Easily talk to your event users privately and in groups.
At any moment, view and manage the participant list.
No need to install software:
Participants can join your event using any device (mobile or computer).
Without the need for any other service, you can conduct various tests and polls inside the event environment.
We are with you step by step in holding an online educational event.
---
For more information and to receive implementation terms and conditions, please contact us at 02188807724!
To run the demo version, please fill out the form below:
Virtual Learning LMS
In recent years, with the increase in the internet speed of home and office users, video conference systems have gradually given way to web conferencing systems. In web conferences, there is no need for expensive hardware equipment, high bandwidth, dedicated IP, and user restrictions. For this reason, virtual training systems can be used in most business meetings, seminars, online learning, etc.
Online Learning Stragedies
Different methods of implementing e-learning in organizations can include:
Development by in-house human resources team in the organization
Creating an e-learning department within the organization
Outsourcing as a single project
Targeted outsourcing partnership
Utilizing available external facilities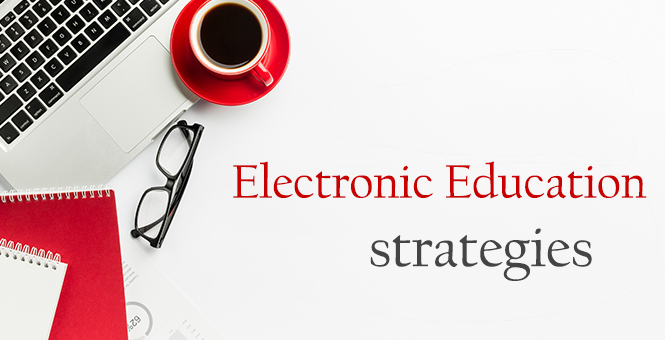 Benefits Of Online Learning
Improving educational costs
You have divided the fixed production costs by the number of times the content is used. Additionally, in e-learning, you have reduced overhead costs and added to the quality of performance and impact of education.
Reduce equipment Cost 
Teach in a sterile environment during a training course. If you want to use a simulated environment, it requires a lot of work and equipment preparation, both of which will be costly increased productivity
Since e-learning is not limited to a specific location and time, you can understand the impact of education on your product (content) by educating a wide range of people in different geographical locations with short-term training courses
Quick Access
In a live and in-person training, all participants are required to have their own class and lesson schedule on the training calendar. E-learning has eliminated this requirement Room for Failure
In a traditional classroom with a number of learners, nobody wants to make mistakes and usually learners remain silent about their opinions and ideas due to the fear of being wrong, and they do not engage in trial and error. But not here Personalized Education
Just like the different choices we make in life, such as buying a car with different appearances and performances, learners also want to have control and discretion over the process of learning and studying course content
Modules executable in an asynchronous system
1) Lesson module
2) Exam module
3) Assignment module
4) Chat module
5) Forum module
6) Query module
7) Workshop module
8) Database module
9) Financial reporting module
10) SMS registration module
11) Feedback module
12) Online payment gateway module for Mellat and Melli banks
13) Discount code module
14) Bank receipt registration module
15) Content package module
16) Persian calendar module
17) Reporting module of all user activities
18) Ability to export users and all reports.
What is Asynchronous Learning
Asynchronous online learning is an active learning platform that, due to its ease of use, cost-effectiveness, and countless other advantages, has become very popular. Some of the benefits of this system include:
Ability to manage roles such as administrator, teacher, student, etc.
High flexibility with your system
Ease of use of the platform
Ability to customize the learning environment
Ability to design questionnaires
Displaying a calendar for exams and registration deadlines
Ability to display sample work
Managing access to content and setting deadlines for assignments
And more.
non Simultaneous Learning Usage
Hire
Hiring new employees can be easily done and smooths the path for you.

Adaptive Training
Displaying the results of the training and the users who have successfully completed the course.

Competency-based training
At the end of the course, both the instructor and the learner can observe their skills and see their competencies.
Control of all Learners
All learners are controllable and their training results are traceable.

Development of an online course
By using the modules that you have access to, create a quality learning experience for yourself.

Introducing Products And Services
Accurately conveying the features and required training of your products and services to your customers.
If you want to design a test, you have the following options available:
1- single choice
2-  multiple choice
3- free choice
4- sorting choice
5- matrix sorting
6-  fill in the blank
7- assessment
8- open answer
You have the ability to activate lessons for learners in a scheduled manner.
This means that your subsequent training sessions are locked and only become accessible at the appropriate time that has been predetermined.
Easily define prerequisites for your courses, trainings, classes, and sessions.
The training and test results will be identified in the form of a report card for each user and can be monitored. In this section, you can impose constraints such as if a user scores an A on the exam, they will have access to the next course.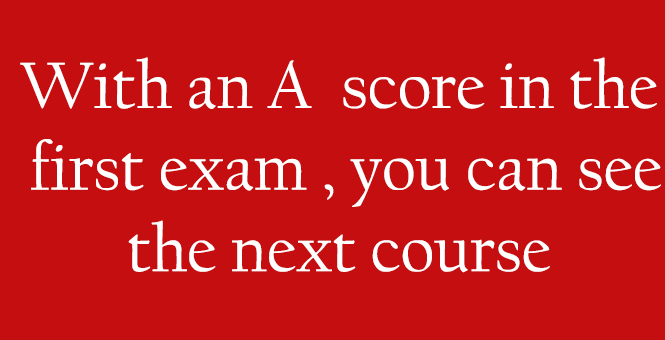 Learners who successfully complete the course can receive a certificate of completion, which shows the respect you have for your users.
For more information and to receive the terms and conditions of implementation, please contact us at +982188807724!
Alternatively, enter your phone number so that our experts can contact you as soon as possible.